Master of Arts in Strategic Communication and Public Relations
Make an impression with an online master's in strategic communications.
First virtual reality enhanced communications program in North America, with a focus on the metaverse
Graduate with a comprehensive portfolio of work
Advertising and promotions managers earn a median annual wage of $133,3801
The online MA in Strategic Communication and Public Relations equips you with advanced theory and a mastery of digital content. Graduate with a high-caliber portfolio demonstrating your skills in creating unstoppable messaging that you can use in your own communications practice or in today's top firms and organizations.
Admissions Estimator
What Makes Us Unique?
Learn the Latest Technology Tools. In this program, you'll benefit from VR-enhanced courses and learn how to leverage key technologies to support your strategies in the real world and the metaverse. Gain the skills to produce multimedia content, including HD video with the Adobe Creative Cloud Suite.
Enhance Your Skills Through Experiential Learning. As a student, you'll complete hands-on assignments throughout the program, creating your own agency and developing a growth management strategy to ensure success. Learn to lead effective campaigns and use innovative multimedia assets to excel in the PR and advertising fields.
The MA in Strategic Communications & Public Relations program is also offered on campus.
Learn More Today
Complete the form to learn more about this program.
Duration

2 years

Cost per Credit

$700

Credit Hours

36
Program Benefits
Build an impressive portfolio
Create your own agency through experiential coursework
Develop as a Tech-Savvy PR Pro With VR Education
In the public relations field, virtual reality (VR) opens up a world of storytelling opportunities for brands. VR connects products to human experiences by providing a completely immersive platform. Communications, advertising, and PR professionals can use VR to develop innovative campaigns, create dynamic events and more.
With Sacred Heart University's online Master of Arts in Strategic Communication and Public Relations, you'll learn to harness the power of VR and the metaverse to become a leader in the industry.
Our strategic public relations online courses emphasize virtual reality learning. Each student receives a Facebook Oculus Quest headset to enhance their studies. You'll benefit from a more engaging learning experience and connect with instructors and peers in new and exciting ways in the metaverse.
By developing North America's first virtual reality enhanced communications program, Sacred Heart stands out as a leader in the metaverse space, highlighting the intersection of communication and technology. Graduates of this program are innovative experts who have valuable emerging technology skills for 21st century PR and advertising careers.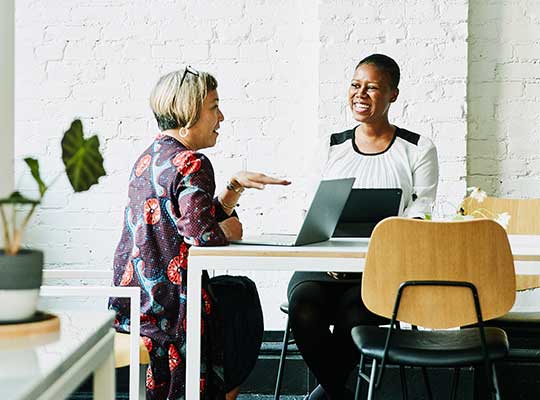 Curriculum: PR and Strategic Communications Online Courses
Accredited by the New England Commission of Higher Education (NECHE), the online master's degree in communication & public relations includes 12 courses totaling 36 credit hours. You'll create a working agency and complete projects that contribute to a standout creative portfolio. Our courses use virtual reality learning to improve student engagement and technical competency.
Increase your knowledge of advertising, crisis communication and strategic communication for diverse populations and gain the skills to create multimedia content, including virtual reality and HD video with the Adobe Creative Cloud Suite.
PREVIEW COURSES
Career Outlook: Join a Growing Field
Digital and immersive technologies have created a new era of communication. Enhanced PR and advertising strategies play a vital role in crafting impactful messaging across platforms to reach audiences more effectively. Professionals with emerging media expertise will have a competitive edge across industries as innovators and trailblazers.
According to the Bureau of Labor Statistics, employment opportunities for roles such as advertising, promotions and marketing managers will grow by 10 percent through 2031. Advertising and promotions managers earn a median annual wage of $133,380, while marketing managers come in slightly higher at $135,030.1
CAREERS AND SALARIES
Program Outcomes: Flex Your Creative Muscle
Through the strategic communication and PR online courses, you will:
Master industry-standard multimedia tools, social media platforms and communication with diverse audiences
Create a high-quality portfolio to help you take the next steps in your career
Understand how to navigate and use virtual reality to improve PR campaigns and marketing efforts
Learn what makes a successful agency and how to build a compelling brand
Gain a theoretical, historical and practical understanding of strategic communication and media ethics
Know how to evaluate possible unexpected outcomes of communication and manage PR mishaps
Admission Requirements
To apply for the online master's in strategic communications at Sacred Heart, you'll need the following:
Bachelor of Arts or Science degree from an accredited four-year college
Transcripts
Résumé
Personal statement
Two recommendation letters from academic or professional references
Work experience and GRE/GMAT scores are not required for admission.
APPLY NOW
Tuition Details
Affordability and transparency are priorities at SHU. We want you to have everything you need in order to make a decision about investing in a high-quality education.
TUITION AND FEES
Faculty
Comprised of published scholars and current media professionals, the faculty at Sacred Heart University have both the experience and the credentials to prepare you for a variety of employment opportunities in PR agencies, communications and marketing companies, and mid- to large-size organizations.
Accommodate your busy schedule and learn when and where it's convenient for you. As an online student, you'll work with the same accomplished faculty, receive one-on-one support and benefit from the same opportunities as our on-campus students.
ONLINE AT SHU
At Sacred Heart University, we strive to keep our programs affordable and encourage you to explore all of your financial aid options, including federal aid, military benefits and available scholarships.
FINANCIAL AID
Frequently Asked Questions
If you have a question we don't cover here, request more information or call 877-791-7181.
It takes two years to complete the MA in Strategic Communication and Public Relations program.
You may take up to six years to complete the program.
It may be possible to transfer up to nine credits of coursework that are relevant to this program.
Application Fee: $75
Registration Fee: $115 (Charged once per 16-week semester)
Library Fee: $40 (Charged once per 16-week semester)
Assessment Fee: $30 per semester (one-time for students starting Spring 2020 or later)
Textbooks, supplies, personal expenses, or loan fees
The program does not require GMAT or GRE scores.
Visit our FAQ page