Application Central
Learn More Today
Complete the form to learn more about Sacred Heart University's application process and programs.

This is where your journey begins. Here you will find everything you need to complete and submit your online application, including the initial form where you'll enter your personal information and select your program, as well as a step-by-step walkthrough of the rest of the process and the related requirements. To make things even simpler, once you have filled out the form, one of our admissions representatives will get in touch with you to help you finish your application and answer any questions.
Welcome, and congratulations on taking the first step on this path to career advancement and transformative intellectual and spiritual growth. We're here to support you all the way.
Explore Our Programs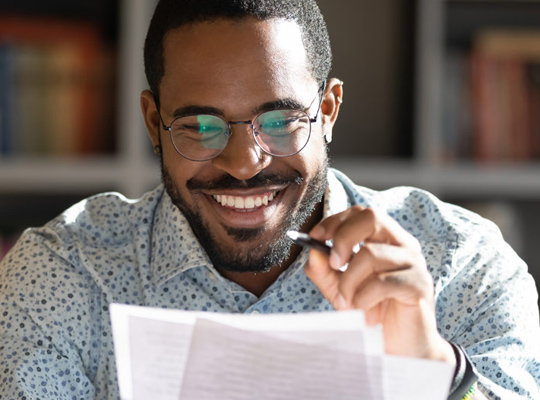 Resume Writing Dos and Don'ts Article
Your resume is one of the many ways we'll get to know you throughout your education journey. Make sure your resume is college-ready with this handy guide.
Read More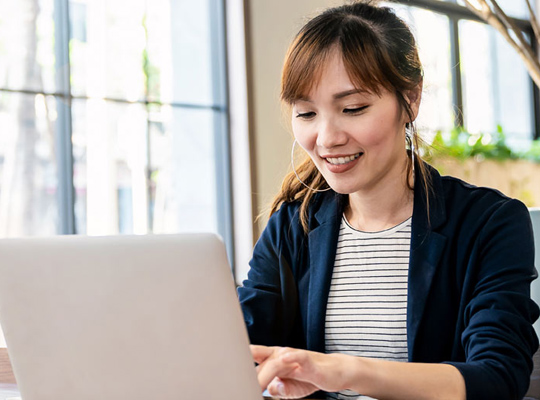 Letters of Recommendation Email Template
These letters are essentially a professional way to get others to share how dedicated and talented you are! To make your outreach to your recommenders easier, we've provided a downloadable, editable email template here.
Read More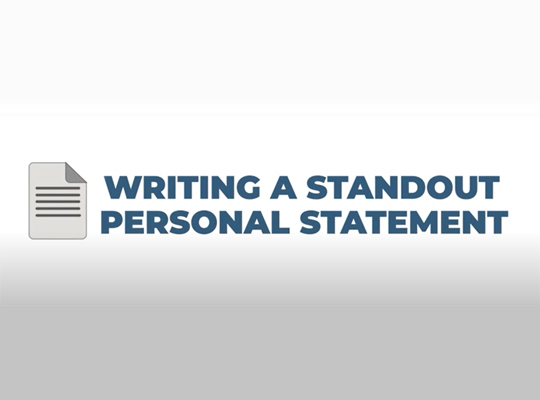 [MUSIC PLAYING] ERNIE GERSTENLAUER: Hey. I'm Ernie. First off, congratulations on starting your application. Earning your degree is one of the smartest investments you can make in yourself and your future. As part of your application, you may be required to write a personal statement, also known as a statement of purpose or letter of intent. While the name may vary, all three give you an opportunity to tell the part of your story that your GPA and transcripts alone cannot. It's like a written snapshot of who you are and what makes you the ideal candidate.
Here are a few tips to help you write a standout statement. A good place to start is to share what inspired you to pursue your degree. Was it an influential experience or event? Talk about what led you to this point in your life and what specifically drew you to the program in which you are applying. Next, don't be shy. Talk about your accomplishments. I know it can feel a little boastful, but it's OK to be confident and proud without coming off too braggy. Just be honest about relevant personal and career accomplishments, and the story will speak for itself.
Share your future plans and how this degree will support them. Are you looking to advance in a career? Entering the workforce for the first time? Switching fields? Maybe you want to be a change agent for the greater good. List your goals, and explain how a degree will help you reach them. Be concise, but thorough. Try to keep it to one page and around 500 to 750 words. If you need to edit it down, focus on the details most pertinent to the program. If your statement feels too short, elaborate on the aspects that make you a strong candidate.
When you finished, make sure to proofread your statement. Writing mistakes can distract from your message, so review and re-review your personal statement to be sure you're using proper grammar, spelling, and punctuation throughout. Be sure to review your program's personal statement requirements. They can differ from school to school, so make sure you're including all required information. Applying to multiple programs may require some tweaks to your essay.
I hope you found these tips helpful. Earning your degree is such a rewarding experience, and I wish you nothing but success in your future endeavors. Now get out there and go write that perfect personal statement.
Personal Statement
Where your resume is a concise overview of your educational and work experience, your personal statement gives you the opportunity to expand on what intrinsically drives you to Sacred Heart University and your program of choice. Before you draft your personal statement, take a look at this great overview.