Earn a CSWE-Accredited MSW in Under 2 Years
Positive Change Doesn't Have to Wait
Prepare to make a bigger impact in social work with the online MSW Advanced Standing program from Sacred Heart University. Taught by a faculty of field experts and accredited by the Council on Social Work Education (CSWE), the program serves as an affordable, fast track to the next step in your career. With half the credit and practicum hour requirements of the standard online MSW program, the Advanced Standing program allows you to graduate faster and start effecting positive change in your community sooner.
As an Advanced Standing student, you'll begin your master's degree with specialization courses and focus on Direct Community Practice or Direct Clinical Practice. You'll also gain hands-on field experience in the real world of social work through a practicum opportunity.
Cost per credit $840 cost per credit
Program Benefits
Choose from 2 in-demand specializations
Experience hands-on, applied learning
No GRE/GMAT scores required
100% online coursework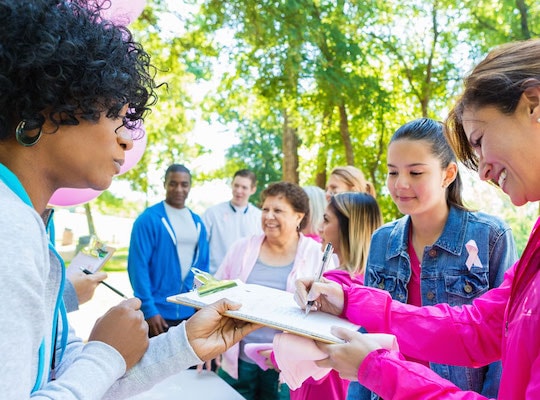 Who is the Online MSW Advanced Standing Program for?
The online MSW Advanced Standing program is for students who have completed a bachelor's degree in social work from an institution accredited by the CSWE. Students who have completed this requirement may begin their MSW at the specialization level, rather than completing 30 credit hours of social work foundational courses first. In addition, Advanced Standing students complete 550 practicum hours, rather than the 1,100 hours required for students pursuing the traditional MSW program.
Curriculum Details
The online MSW Advanced Standing program requires students to complete 30 credit hours and 500 practicum hours, while the standard online MSW option requires the completion of 60 credit hours and 1,000 practicum hours. The Advanced Standing curriculum allows students to specialize in Direct Community Practice or Direct Clinical Practice and begin the program with specialization courses rather than foundational social work courses. Full-time students in the Advanced Standing MSW may complete the program in two years.
Baccalaureate social work graduates entering the Advanced Standing MSW program are not required to repeat what has been achieved in their baccalaureate social work programs.
Your Questions Answered
Choosing to pursue an online degree comes with a lot of questions. We're here to help you find the answers you're looking for about your program of study and field work experience. If you have a question we don't cover in our FAQs call (877) 791-7181 to speak with a program manager or request more information.